Common Bond Hotel Collection
Our portfolio is comprised of bespoke designs, thoughtful components, and elevated food and spirit offerings.
This versatile collection is unmatched in provisions and concepts.
The first hotel in the Common Bond Hotel Collection highlights a reimagined design of the former Bardstown Parkview Motel & Kurtz Family Restaurant. The Motor Lodge features 35 rooms and suites that merge the rich history of the property with modern comfort and amenities.
Bardstown Motor Lodge

opens in a new tab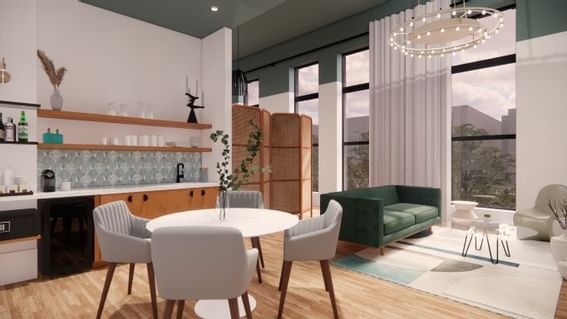 Common Bond Hotel Collection's second hotel is set to open during the summer of 2023 in the Highlands neighborhood of Louisville, KY. The former site of a disco ball factory, The Myriad Hotel reflects the foundation of its heritage in a fresh, new way that is both vibrant and captivating.
The Myriad Hotel

opens in a new tab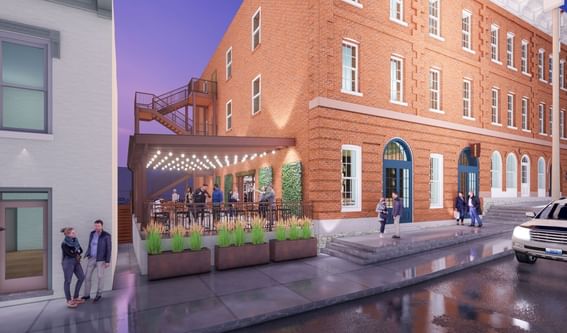 Broadway Frankfort
Coming soon to Frankfort, KY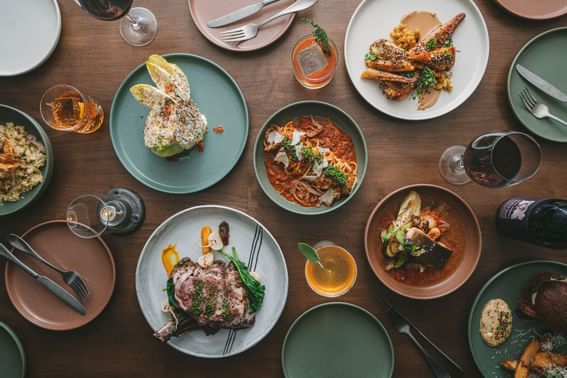 Toogie's Table is a modern Americana kitchen serving a blend of refined classics with regional flare. In collaboration with the incredible farmers and distillers of Kentucky, the farm forward menu is a revolving experience focusing on seasonal ingredients and locally sourced provisions.
Visit Toogie's Table

opens in a new tab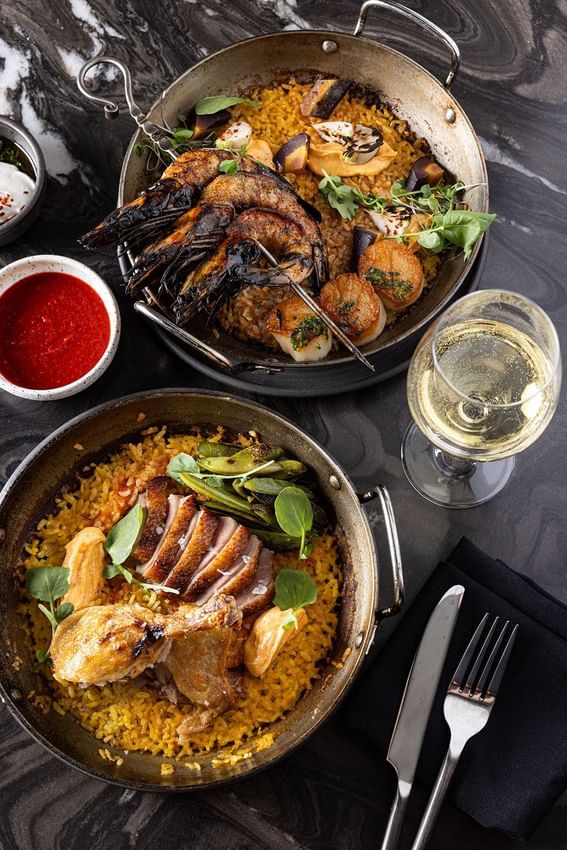 Paseo is a metropolitan-style eatery bursting with spice and scenery. Sneak in for lunch al fresco or snatch-up a Saturday night spot with the in-crowd. The open kitchen concept, woodfire stove, and sultry bar are just the beginning. Dishes like Mojo Rojo Skirt Steak, Chorizo Octopus, Harissa Cauliflower Steak, and Whipped Labneh Duo pack this flavor-heavy menu.
Visit Paseo

opens in a new tab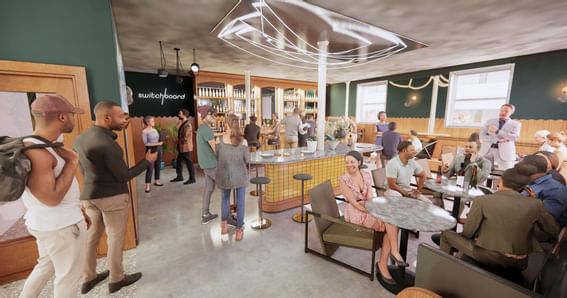 Switchboard
Coming Soon to Louisville, KY
Located at the Myriad Hotel